Day 9 :

Lyme Disease Awareness Photos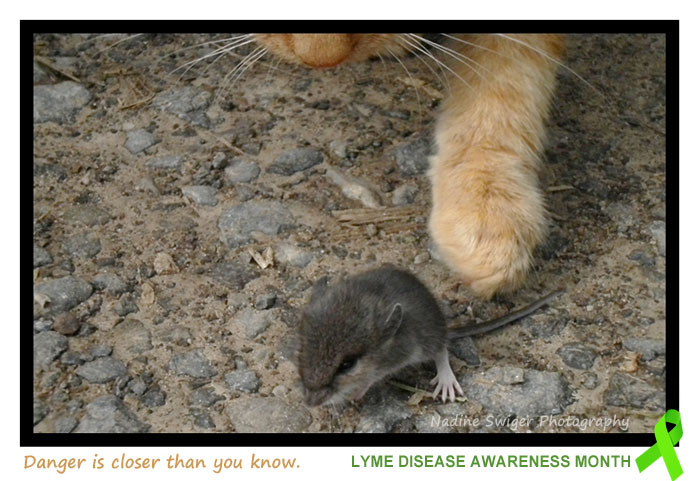 MYTH: Lyme disease is a rare disease. | This statement is FALSE! Lyme Disease is more common than you know.
_________________________________________________________________________________________
The Centers for Disease Control says more than 20,000 people get Lyme Disease every year, and the numbers keep rising! It's very common for people to be misdiagnosed; the common misdiagnoses are Chronic fatigue syndrome, Lupus, Fibromyalgia, Amyotrophic lateral sclerosis (ALS), and even Multiple sclerosis. While others receive no diagnosis as all and are told it's all in their head. The subjects of the documentary "Under Our Skin" have been incorrectly diagnosed with the above diagnoses, before they discover that it actually was the bacteria that causes Lyme disease was the culprit. You can see the trailor of the movie below or  read the article on abc news.
Don't let this happen to you. Protect yourself and your family from Ticks!
_________________________________________________________________________________________
11 Comments