I can across this recipe for Old Fashion Onion Rings and had to pin it. They look so yummy that I just had to give it a try. These ended up being out of this world yummy! We didn't even use the dip that I bought for them.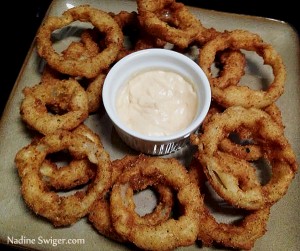 You can get the original recipe here.
Here's what I used (Italic is my subsitutions):
1) Prep work first : Slice your Onions. Pre heat your oil.
* I didn't have a frier, so I just put the oil in a saucer pan, lower to med heat.
2) You combine the flour, baking powder and salt. (I suggest a medium bowl).
3) Dip you sliced onion in the flour mix and set aside. (I used a paper plate for little clean up).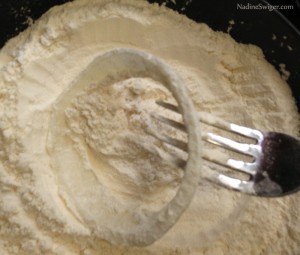 4) Once all your onions are covered in the flour mixture, you will add in the egg and the milk to form a batter.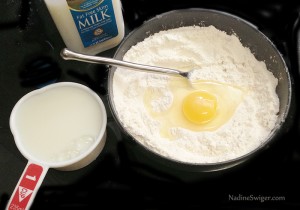 5) Dip your flour covered onions into the batter to coat. The recipe calls for them to be placed on a rack to drip extra batter. I confiscated my cooling rack a while back while making soap, so I had to skipped this step. It was messy, but I used aluminum foil to rest the batter covered onions, which made for easier clean up.
6) Have a plate ready to cool the onion rings on – I covered my plate with paper towels, so that the grease could absorb and drip into the paper towel.
7) Spread bread crumbs on a plate. Drop the battered covered onion rings in the bread crumbs and coat completely, so no batter shows. (I coated atleasst 4 onions before placed them into the hot oil).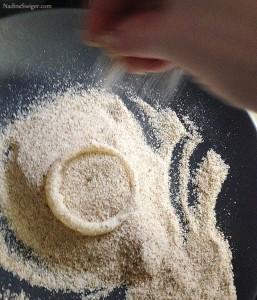 8.) When cooking in oil, I turned them over as soon as you see the one side turning brown. You cook on booth sides and then placed them on the plate to cool. When still hot, I sprinkled garlic powder on them to season them.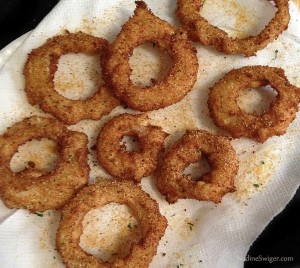 9) Serve hot. These will sure be a winner in your house hold!
This one was a little messy to make, but soooo worth it!!! I've made them 2 times now – last time I served them with heart shaped Turkey Burgers for a sweet Valentine's Lunch.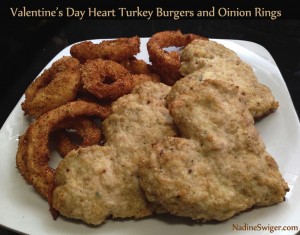 Did you try these??? How did them come out?? I'd love to hear your feed back.
_________________________________________________________________
You can see more of my pins and follow me at: www.pinterest.com/nadineswiger