Browsing articles tagged with " Julia Salamone"

I first met Brit Rose, designer of RosMari Brand at the "Chicks Along The Canal" show in Little Falls, NY. The two day event was designed to showcase local women entrepreneurs, and is part of the city wide Canal Celebration. At the show, I had the chance to walk around and visit the other booths. When I met Brit instantly there was something about her that I really liked. When we got talking more about her clothes and her drive behind it, I was very impressed. RosMari Brand is one of a kind, upcycled clothing and accessories line.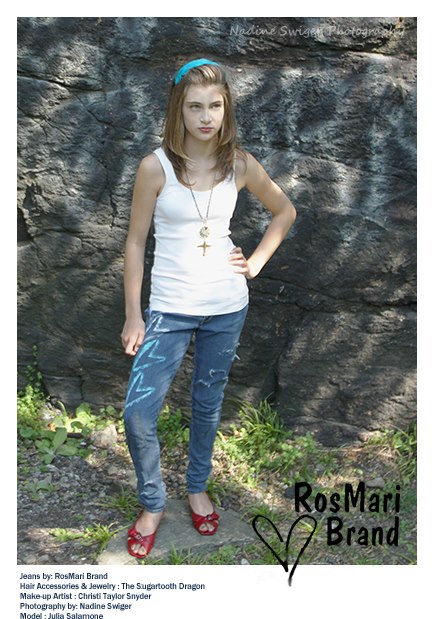 Brit was informing me about how many clothes are put into landfills a year. I don't remember the actual number she told me but I do remember it was a shocking amount. Brit is doing her part as she refashions, reconstructs and recycles clothing into these wonderful unique designs. I don't know if it was that Brit brought me back to my youth, from my earliest of college years when I studied and received an AAS in Fashion Buying and Merchandising, but the more we talked the more I knew that I had to work with her. We talked about getting together to collaborate on a photo shoot, where we would combine RosMari Brand with The Sugartooth Dragon. Soon after, RosMari Brand was accepted to be part of the Bust Magazine show at the World Maker Faire in NYC. After that, we were determined to do the shoot before the show.
After taking with Brit and exchanging a few tear sheets back in forth, I felt that I had a pretty good idea for what the shoot should look like. We wanted to do a shoot that could represent RosMari Brand in a higher fashionable light while showing the world our little part of central NY. I pulled from the models I have worked with in the past, Brit from the models she worked with in the past and it wasn't long before we compared calendars and set the date. It's been a long time since I had done a photo shoot of this size but I was very excited to get back into that seat. We came to the decision of shooting in Little Falls as the city is rich with amazing and wonderful places and locations to shoot.
I scouted out the area and pinpointed several sites. I fell in love with the outside of the historical building that houses the Little Falls Public Library. When I went inside, the place was a perfect setting for the shoot. I spoke with their director and she agreed to not only let us use the library but granted us permission to work in the upstairs reading room that is under lock and key and away from their patrons. I was so excited to do the shoot there and excited that we had booked our first place.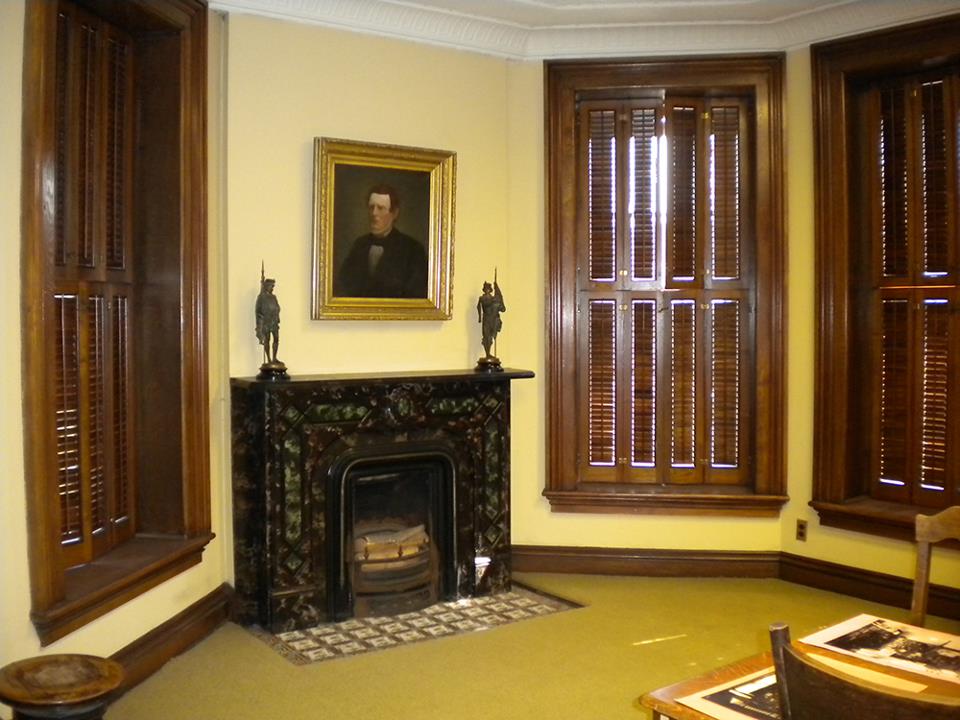 Driving around Little Falls, I found several other locations that I wanted to shoot in. I was always fond of Lock 17 as I find it full of inspiration. I envisioned doing many different styles of shoots there and finally would have the opportunity now. Brit mentioned about doing a more urban look and I loved this building that was just off main street that I thought fit the bill perfectly. We both loved the idea of The Stone Mill and I spoke with Juli of The Mustard Seed about shooting in her store as well. I found so many wonderful spots to shoot and the locations were set.
Location Pre-Shoot with point and shoot camera: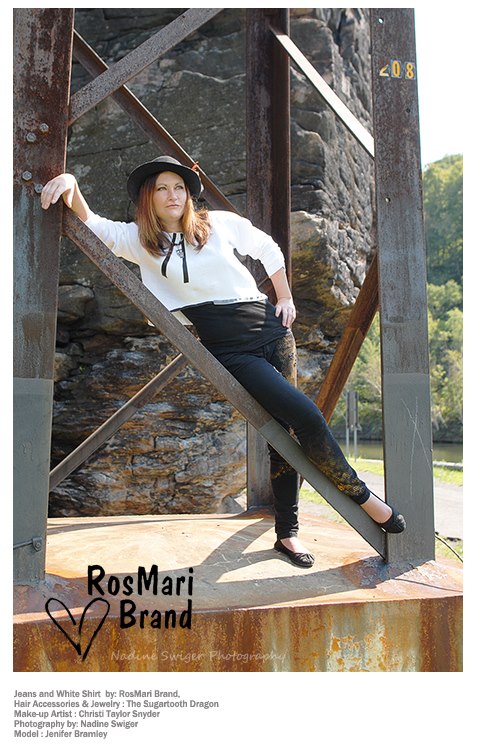 From there we got Christi Taylor Snyder to come aboard as our make-up artist and Rose from PureNatural Minerals (who was also at the Chicks Along The Canal show) provided us with wonderful eye shadows to use. Things were falling in place and we were set to go.
That morning the girls arrived; hair and make-up began. The models got into their first outfits and we were on our way to our first location, Lock 17. Unfortunately, it took us a little longer than we had anticipated getting the girls ready, so we were fighting the high rising sun. Things got bright quickly and we had to work as quickly and efficiently as possible.  Working around the lighting conditions as much as possible, I believe we got some truly fun and wonderful shots.
Lock 17 shoot :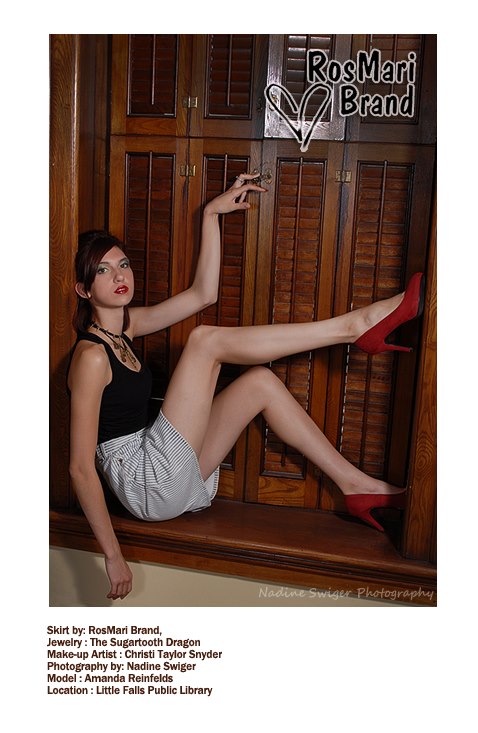 From there we headed over to the library for outfit change #2. With the later start, we were running a little behind schedule, making the next time slot even shorter as we had to finish before the library closed. I have to say, this was one of my favorite shoots of the day. The location was wonderful and I could control the lighting here! The girls rocked the shoot and before we knew it we were pretty much out of time. Kari and all at the library were wonderful to work with and I hope we will be able to come back again for another shoot.
Gallery : Historical Reading Rooms at the Little Falls Public Library shoot.
From there we headed over to the urban location and outfit change #3, to the old building just off Main St. That's when our fourth model was able to join us as she had other obligations earlier that day and we booked her last minute. By now, the sun was starting to go down and we were getting that rich warm glow in lighting conditions. We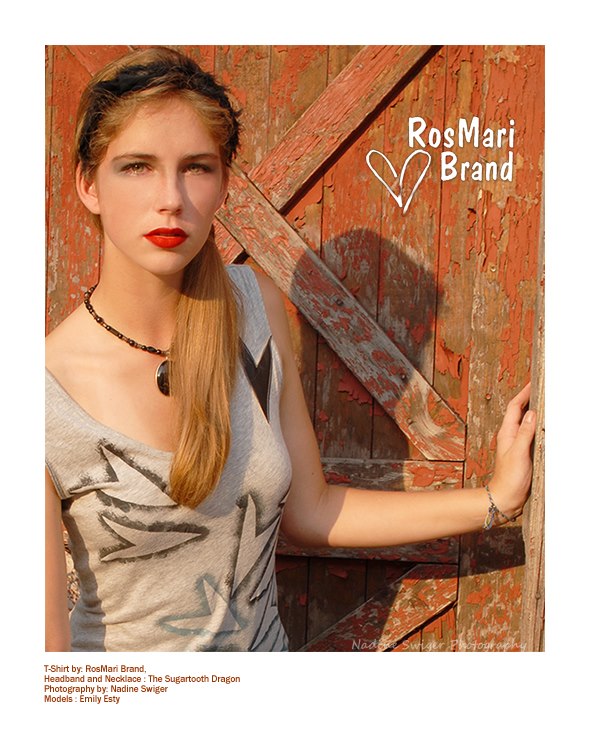 were definitely on a roll now.  We took several from this location and then walked down to where the tunnel runs under the train tracks. We took several fun shots in the tunnel and heading over near The Stone Mill. At this point we were starting to lose light fast and we headed to the wall near the canal. When we make it back to the Stone Mill, we decided it was getting too dark and decided to keep that location for another time and call it a day.
Gallery : Urban Shoot off Main St
Gallery : Tunnel Under Train
Gallery : Wall on the Canal
The shoot over all was a lot of work but 110% worth it! The models: Amanda Reinfelds, Jennifer Bramley, Julia Salamone and Emily Esty were wonderful and a pleasure to work with. Christi rocked the make-up chair! and I believe not only did we have a great time, but we accomplished the goal we set out and created some really awesome ads for RosMari Brand. I look forward to working with Brit and the girls again soon.
________________________
LINKS:
RosMari Brand : rosmaribrand.blogspot.com or facebook.com/zhoozhbrand
The Sugartooth Dragon : facebook.com/The.Sugartooth.Dragon
Pure Natural Minerals  : facebook.com/PNminerals
________________________
OTHER LINKS:
Little Falls Library : Website  |  Facebook
Lock 17 : nycanals.com | tug44.com
The Mustard Seed : Website | Etsy
City Of Little Falls : Website
Emily Esty : FB page