Day 13 :

Lyme Disease Awareness Photos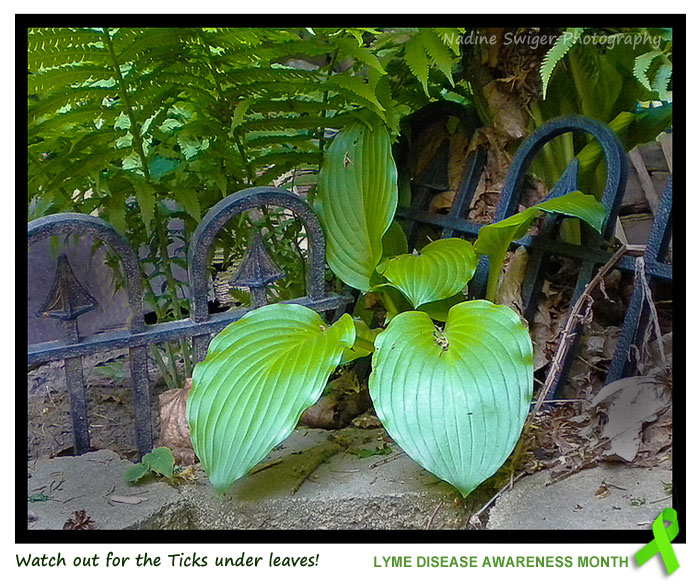 MYTH: Ticks are only in high grass or in the woods. | This statement is FALSE!
_________________________________________________________________________________________
With Spring finally here, people are getting outside to starting to their yard work as they prepare for those Memorial Day Weekend cook-outs. What you may not know as your are picking up those left over fall leaves is that ticks could be living under them.
Did you know that a Lyme infested tick could be as small as a poppy seed? Take percaution when you are doing your yard a work. Wear long pants, light color shoes and sock (to see if you have a tick crawling on you easier), gloves and of course do tick checks when your done. Even if you have never seen a tick on your property, mice, chipmunks, squirrels, birds, rabbits and other small animals could of bring ticks into your yard.
More than half of the people with Lyme Disease never even knew they were bit. Even fewer have the traditional bulls-eye rash that is associated with Lyme. It only takes a few extra minutes to protect yourself.
1 Comment