Day 12 :

Lyme Disease Awareness Photos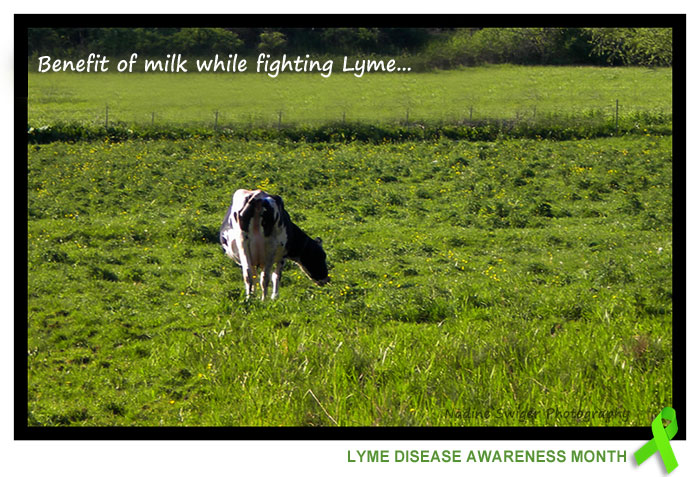 Alternative Medicine Treatment : Finding natural ways to heal your body…
_________________________________________________________________________________________
Hopefully you will never find yourself battling Lyme Disease especially in it's chronic state. But if you ever do or currently are, have you heard about the Raw Pastured Milk treatment? It's based on the early 1900's practice of Dr. J. R. Crewe, of the Mayo Foundation (Rochester Minnesota), called "The Milk Cure." Today, there is alot of buzz as people talking about the detoxing Milk fast, and results against Lyme Disease.
Of course there are risk to drinking raw milk, but if processed in a sanitary method (as most farms do) raw milk enthusiast say there should be no problem. I've known several family that own dairy farms, who all drink raw milk from their own animals. I have never recall any of them getting sick from their milk.
However, there is always risk to whatever method you use to treat an illness, natural or modern medicines. There are several drugs that Lyme Disease patient were treated with that later has come out to cause serious health issues. For an example, Levaquin has been known to cause tendentious and other issues like tendon ruptures. Several other drugs are harsh on the liver and can cause a whole other set of health issues like ruptured spleens.
I personally have not spoken to anyone who has tried the Raw Milk Cure, but it's very fascinating information and think that it would be worth looking into. For more information about how Raw Milk Heals, visit The Bovine
3 Comments